This September Will and I went on the Celebrity Mercury out of Seattle. It was my first time to any of these places and my first time on Celebrity. I loved it all! I loved the hotel that we stayed in, in Seattle! It was the Grand Hyatt and I will always recommend it to my clients. The bathroom was huge with a deep tub and a separate shower. I had a bit of free time to roam downtown Seattle (the hotel was situated smack in the center of downtown) and all the high-end shopping. I even went into Barneys, and Nordstrom's and bought myself and beautiful pair of crystal earrings. I can't help myself when it comes to sparkly things :) I could not believe the number of Starbucks there. I think one day Starbucks will take over the world...hehe. Of course we also went to the famous Pike St. Market and bought ourselves a little snack. Later that night we went to dinner at the Space Needle which had a spectacular view of the city.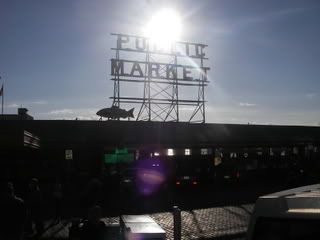 The ship was midsize and I loved that it was easy to get around. I was greeted by a man with white gloves and a glass of Champagne. Now I was starting to feel the Celebrity treatment! Another thing I loved about this ship is at breakfast I was taking my tray to my table and a waiter came and helped me with my tray. Then, he offered to get me some coffee. I was impressed! That back area of the ship even had a waffles and pancake station by morning, and pizza and pasta by day. The buffet never seemed crowded either.

On the formal night of the cruise I even got my hubby Will to dress in his tux :) He looked so handsome!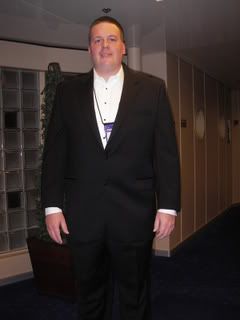 The ports of Victoria and Nanaimo were wonderful. I especially loved Butchart Gardens. I have never seen so many beautiful flowers all in one place! I took so many pictures it was unbelievable. Nanaimo had a very quaint small town feel with little shops and coffee shops. Victoria seemed to have a ton of Gelato Ice Cream places so I had to see what all the fuss was about and was very satisfied with my mint chocolate flavor.